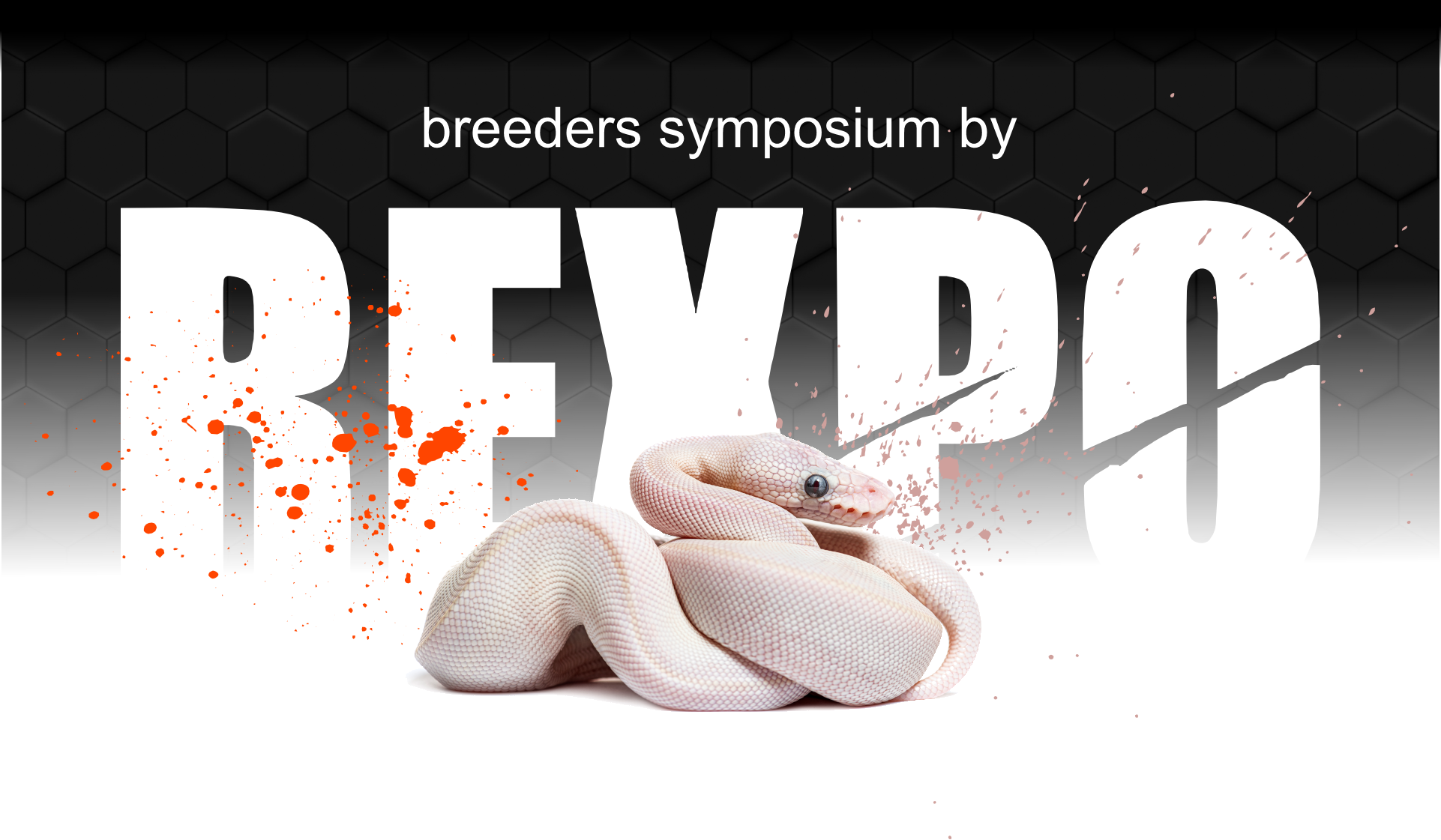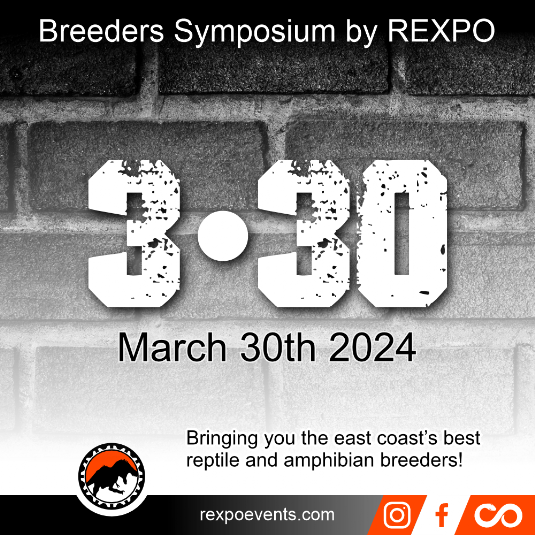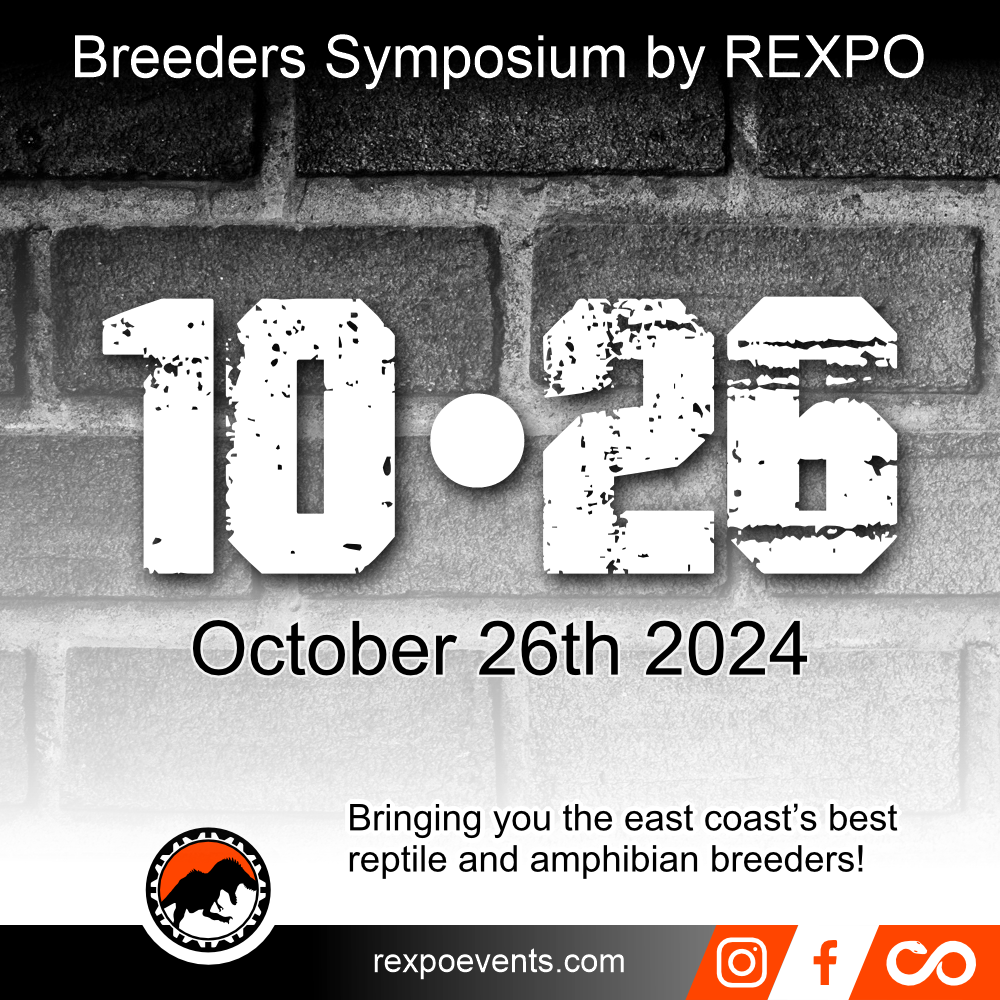 REXPO "

Breeders Symposium

" is your Captive Bred Marketplace
.
At the Breeders Symposium by REXPO you will only find captive bred animals of the highest quality. This event is dedicated to the women and men that work diligently all year long to showcase their amazing accomplishments and offer the highest quality animals for sale to the public.
Breeders Symposium Facts:
Over 45,000 square feet of Herpetoculture
200 eight foot tables of Captive Bred excellence.
125+ of the best breeders on the East Coast.
Reptiles, Amphibians, Invertebrates you ask?
REXPO is your number one source for captive bred Reptiles, Amphibians, Arachnids, other invertebrates and some rarer mammals in the hobby. When others don't...REXPO absolutely does. As a nationally recognized convention we take great pride in species diversity. Chances are you'll find what you're looking for at REXPO.
The Nation's #1 single day Reptile and Amphibian destination is REXPO.

Location
REXPO "Breeders Symposium"
Admission Fees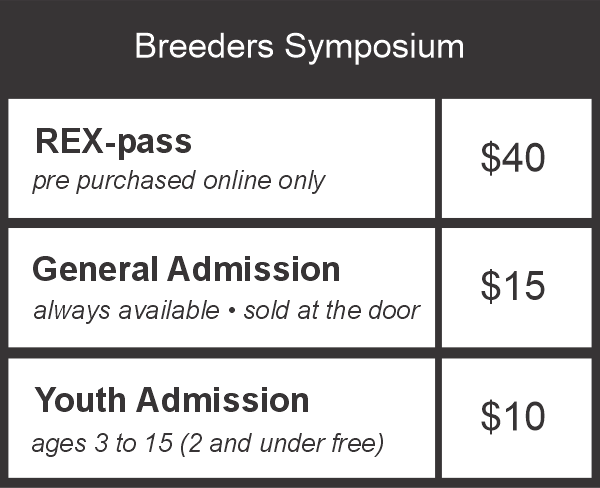 Ticketing / Times / Info
General Admission ticketing is at the door of REXPO and NEVER sells out.
Ticket Sales begin at 9:30 am.

General Admission entry is at 10 am.
Pre Purchased REX-pass admission is at 9 am.

The REX-pass process begins at 8:30 am for 9 am entry.

Please have identification ready as we check off each party.
REXPO closes at 4 pm to the public.